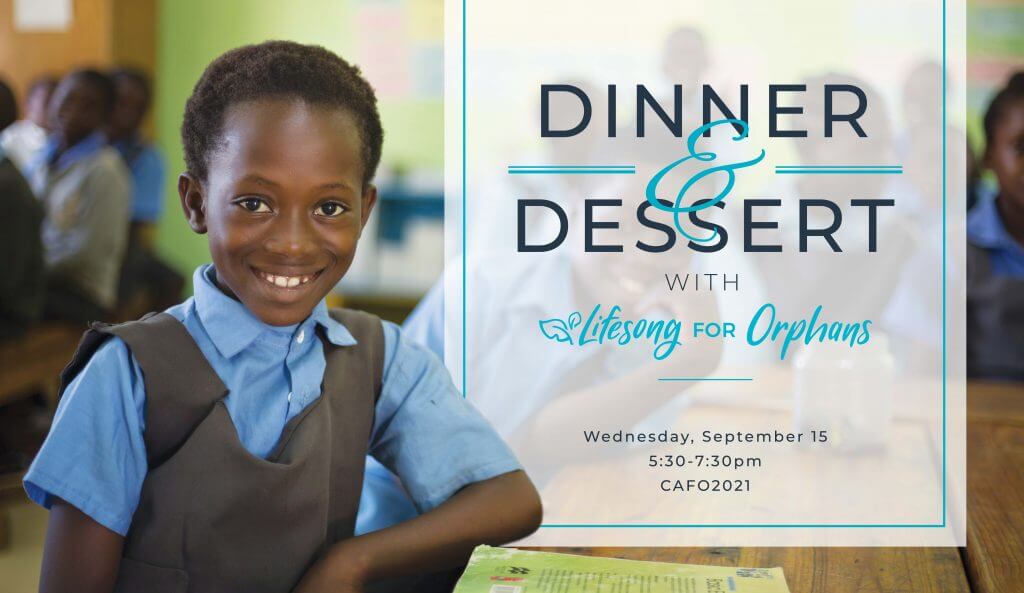 You're Invited!
As an adoption fund and orphan ministry leader, you are playing an important role in caring for orphaned and vulnerable children. As you may know, we love to come together with thousands of adoption and orphan care advocates at the Christian Alliance for Orphans Summit each year. It's a time to learn from each other and deepen our understanding of what it means to live out God's call in our lives.
You can find more information at cafo.org.
---
Dinner and Dessert with Lifesong
Wednesday, September 15
5:30-7:30 pm
Come enjoy a complimentary meal, make some new connections, and meet some guests from our ministry partners in Ethiopia and Uganda.
This invitation is mainly for our adoption and orphan care partners. If you have a guest you'd like to introduce to Lifesong, please let us know.
Please RSVP by September 10. You can let us know below, or email Rich (rich@lifesong.org), or give us a call (309.747.4527). Thank you! We look forward to seeing you.