Our Gift to You:
Adoption Book Bundle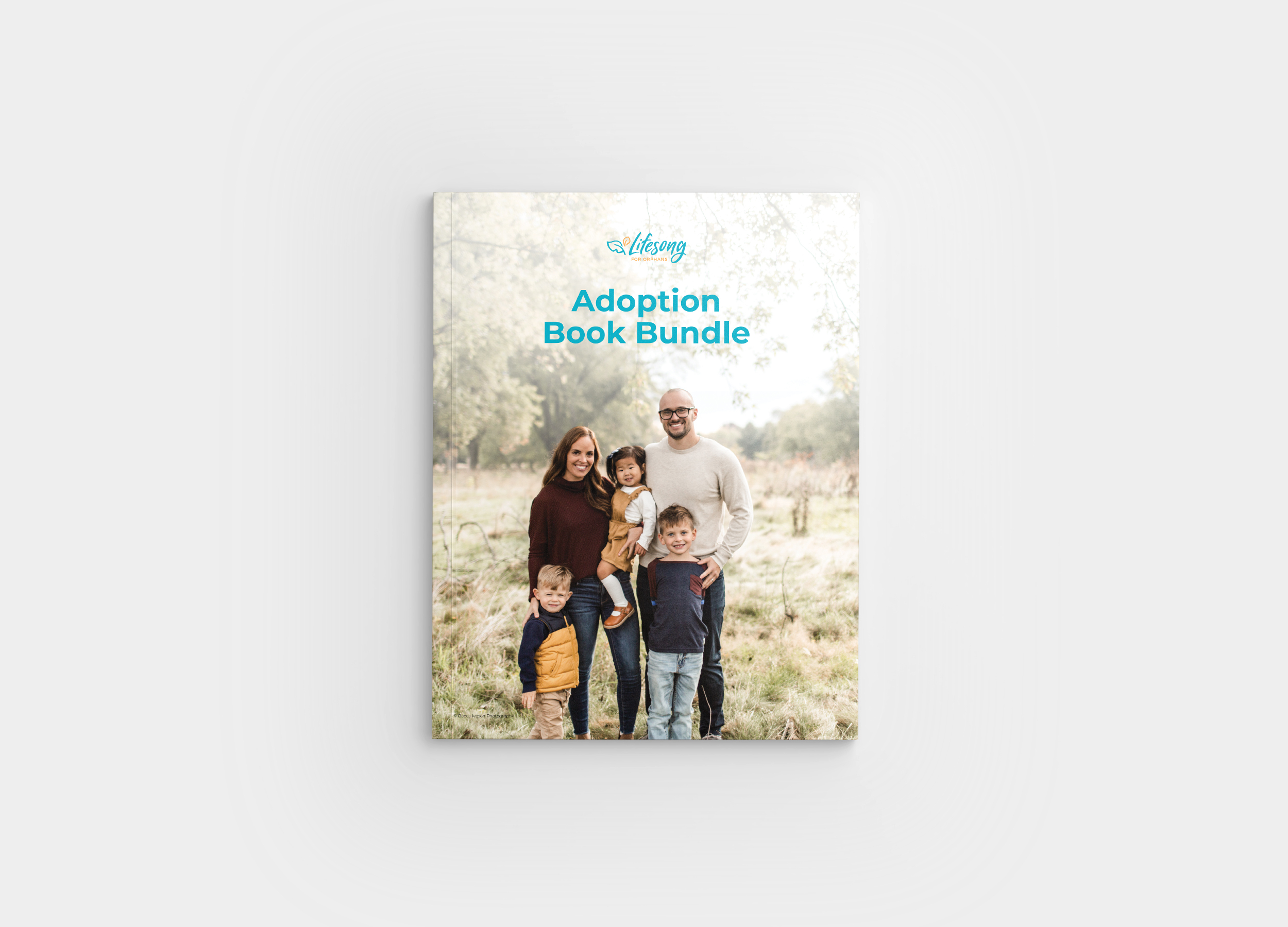 We collaborated with a few of our friends and put together a FREE Book Bundle of chapters from 8 of our favorite adoption-centered books—over 150 pages of helpful content!
You've probably heard of a few of them. It includes…
Adopted for Life (Russell Moore)
Attaching in Adoption (Deborah D. Gray)
Orphanology (Tony Merida and Rick Morton)
Radical Business (Gary Ringger)
Reframing Foster Care (Jason Johnson)
Securely Attached (Mike and Kristin Berry)
Until There's More Than Enough (Jason Weber)
Wounded Children, Healing Homes (J

ayne Schooler

, 

Betsy Keefer Smalley

, et al.)
Simply download and enjoy. Keep for yourself or give to a fellow family on the adoption journey.
Here at Lifesong, we're honored to be part of your community.
Just Let Us Know Where to Send Your Adoption Book Bundle!