Win 2 Tickets to CAFO Summit 2022!
Atlanta, September 28–30:
We want you to join us and thousands of other orphan care, foster care, and adoption advocates at the 2022 Christian Alliance for Orphans Summit!
Whether you're waiting for an adoption placement, navigating day-to-day foster care responsibilities, supporting an orphan care ministry, or simply considering how God might use you to reach kids in need, you'll find tools and resources to meet you right where you are.
This year's theme: Planted Not Buried
Sound like something you could benefit from? We're giving you and a friend the opportunity to join us there for free (see details below!), but if you still need convincing as to why you should attend…
Here are 3 things you can expect from CAFO Summit:
1. Connection. You are not alone. Each element of the conference is designed to inspire, connect, encourage, and equip families and churches to become communities known for adoption, foster care, and global orphan initiatives.
2. Rest and restoration. Summit is full of opportunities for rest, refreshment, and restoration. We meet you where you are so that you can remain steadfast and vibrant in the long, hard work of justice and mercy.
3. Wisdom and growth. 100+ workshops at Summit offer instruction from top experts on topics ranging from parenting and attachment issues, to engaging local foster care, to building effective global church-to-church partnerships.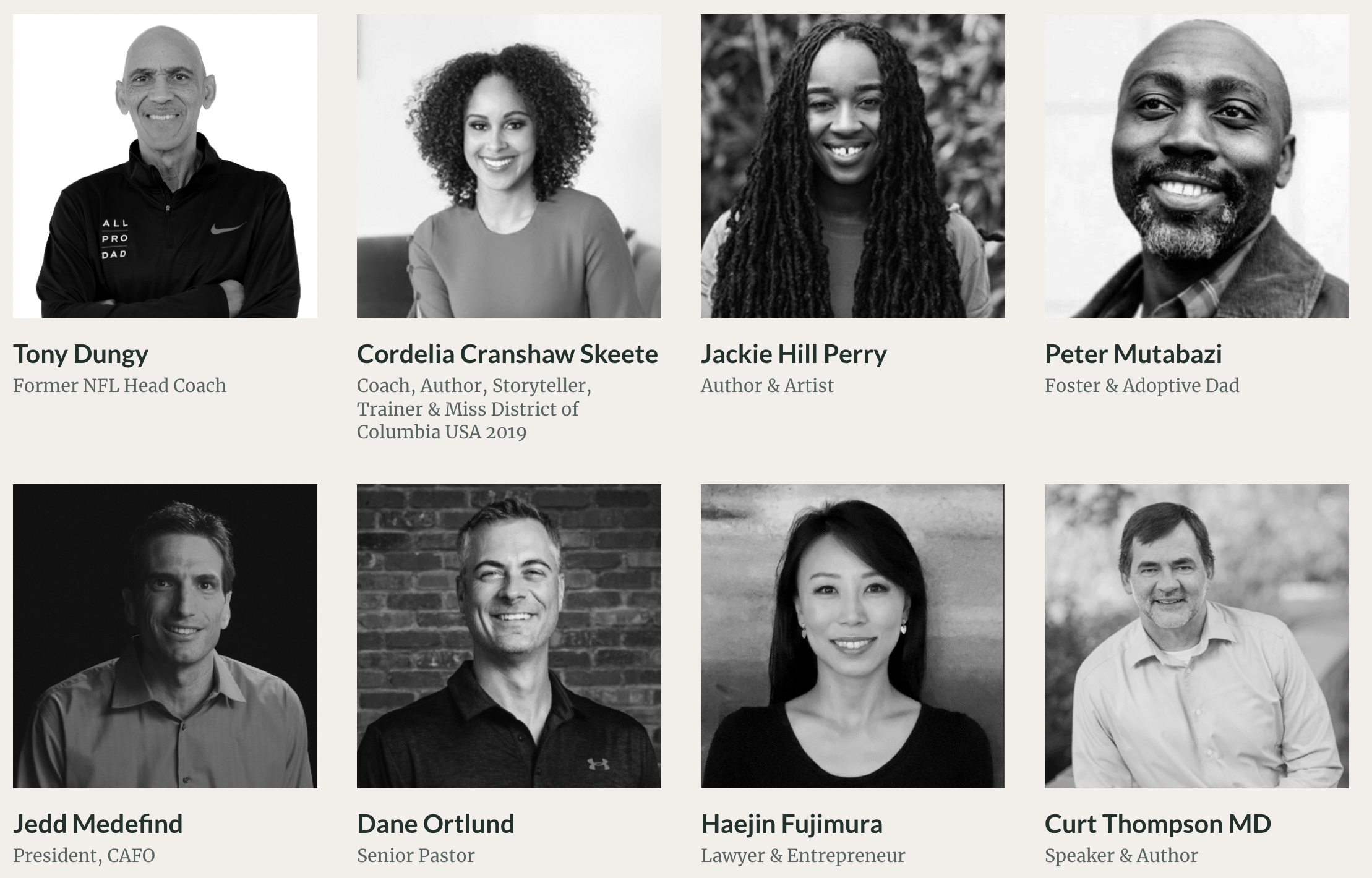 Featuring Dane Ortland, Jackie Hill Perry, Curt Thompson, Jedd Medefind,
and many more! 
Enter for your chance to win
TWO free tickets!
We want to give you and a friend the opportunity to experience CAFO Summit for yourselves!
Log in to the entry form below, then you'll be able to enter in 3 ways:
Sign up for our monthly email updates (counts as 4 entries)
Follow us on Facebook (counts as 2 entries)
Follow us on Instagram (counts as 2 entries)
Follow CAFO on Facebook (counts as 1 entry)
One lucky winner will be gifted TWO tickets to the 2022 CAFO Summit in Atlanta next month (valued ~$500) or—if you can't make it—we'll be sure you receive a link to the entire library of the 2022 CAFO Summit sessions.
The giveaway ends Monday, August 15, 2022, at 11:59 pm CST. On Tuesday morning, the winner will be chosen and emailed directly, and we'll announce the winner on social media. Good luck!